Three Worlds of Relief: Race, Immigration, and the American Welfare State from the Progressive Era to the New Deal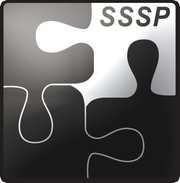 is Cybelle Fox's publication that has earned her a slot as one of five finalists in this year's award candidacy. The Society for the Study of Social Problems reviewed 67 nominated books to select the top five authors eligible for this award. Each year, members of the Society are encouraged to submit letters of nomination for this prestigious annual award. Self nominations are acceptable.Edited volumes, textbooks, fiction and self-published works are not eligible.The C. Wright Mills Award, established in 1964, is made annually and carries with it a stipend of $500 for the author(s) of the winning book. 

The 2012 award will be presented at the 62nd Annual Meeting in New York City, NY, on Saturday, August 10 at the awards ceremony.
Criteria:
(http://www.sssp1.org/index.cfm/m/548/2012_C_Wright_Mills_Award_Finalists/)
In order for Fox to be considered for the award, she had to meet the requirements for the award to an "outstanding degree," according to The Society for the Study of Social Problems' criteria listed on the site:
Critically addresses an issue of contemporary public importance.
Brings to the topic a fresh, imaginative perspective.
Advances social scientific understanding of the topic.
Displays a theoretically informed view and empirical orientation.
Evinces quality in style of writing. Explicitly or implicitly contains implications for courses of action.
Explicitly or implicitly contains implications for courses of action

Learn more about the The Society for the Study of Social Problems here: